Thailand is a tourist destination where you can discover new things in every place no matter how long your trip is. It is no wonder why so many tourists decide to visit it and discover the beauties of this country. In order to explore just a part of that beauty we've made a list of top five things that you should do while you are in Thailand:
Festivals – There are dozens of local and national festivals in Thailand every year. Thai people are very friendly and they don't mind if someone joins their festivals. That's why you should try to attend the Thai New Year water festival (Songkran) in April and enjoy a fun water fight and party or Ubon Ratchatani candle festival if you fancy art.
Riding elephants – Explore the wild side if Thailand with the help of these animals which are considered to be a symbol of Thailand. There are a lot of organized tours in the jungles with elephants. Most people will tell you to take an elephant tour in Northern Thailand (Chiang Mai) because of the isolated and untouched nature which makes those rides even more entertaining.
Visit the islands – We all know about Phuket as a tourist destination but did you know that there are more than 1000 islands in Thailand and almost all of them have some history and beauty. Some of them are not inhabited and hide amazing beaches. The top five islands besides Phuket are Ko Phi Phi, Koh Tao, Ko Chang, Ko Phangan and Ko Samui. They are a real paradise for divers, swimmers and nature lovers.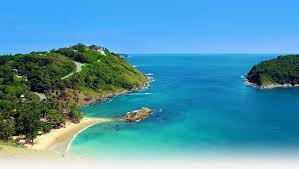 National parks and ancient sites – Ayutthaya, Phimai and Sukhothai are very interesting ancient sites where a lot of important events from the history of Thailand happened. There are more than 100 national parks in Thailand so it is very hard to choose which one to visit. Khao Yai national park for example is well known for the nocturnal creatures like bats or wild cats. Khao Sam Roi Yot park has a unique cave temple, beautiful beach and amazing nature. Thung Salaeng Luang national park is known as Niagara Falls of Thailand.
Shopping – After exploring the nature, history and culture of Thailand it is time for shopping! People who have visited Thailand know how attractive shopping in Thailand is, because of the low prices and countless products that are offered. Visit the Siam Paragon shopping mall or Pantip Plaza mall if you are interested in IT products. You can also try to bargain on open markets if you are looking for cheap clothes or souvenirs.